;
Harry S.Truman Dam and Reservoir Map
Boat Gas prices on the water of the Lake of the Ozarks
Stormtracker 3 Live Doppler Radar Loop
USGS aerial imagery and USGS topographic maps
Truman Dam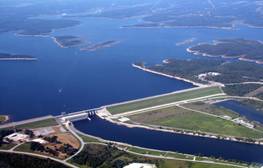 Fishing in the News
This photo below was provided by Ohio Department of Natural Resources.
Chris Rolph poses with his catch of blue catfish, weighing 96 lbs. in the Ohio River near downtown Cincinnati on June 11, 2009 . Rolph's catch is 54.5 inches in length with a 36 inch girth. His catch is awaiting certification as the new state record blue catfish pending review by the Outdoor Writers of Ohio State Record Fish Committee. It will replace the first ever state record blue catfish certified in 2008 of 57 pounds 3.2 ounces.

(AP Photo/Ohio Department of Natural Resources)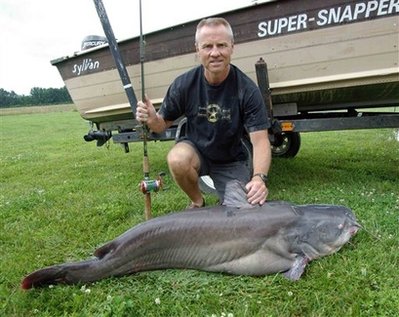 This embeded Video is provided by LOCAL 12 News program, Sorry about the second video, I cant seperate them.
www.local12.com/mostpopular/story/Record-Catfish-Caught-In-The-Ohio
"More News listed below"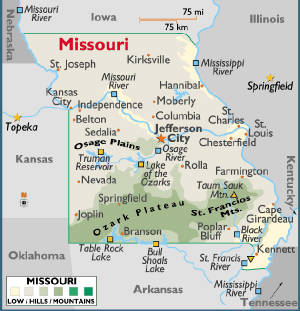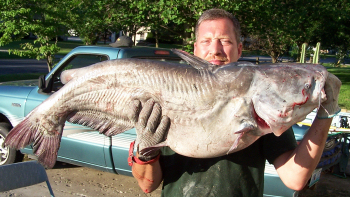 Overton Bottoms on the Missouri River
Take exit 111 off Interstate 70 east of Boonville and west of Columbia, Missouri. Go north just 100 yards to Hwy 98. Turn right on 98 and drive 2 miles to Taylor's Landing.
View of Manitou Bluffs from Taylor's Landing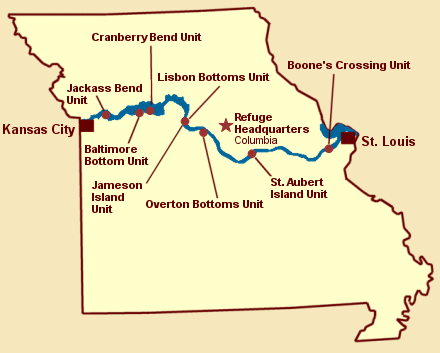 News widgets and RSS feeds on Feedzilla.com
Missouri River, Sibley, Mo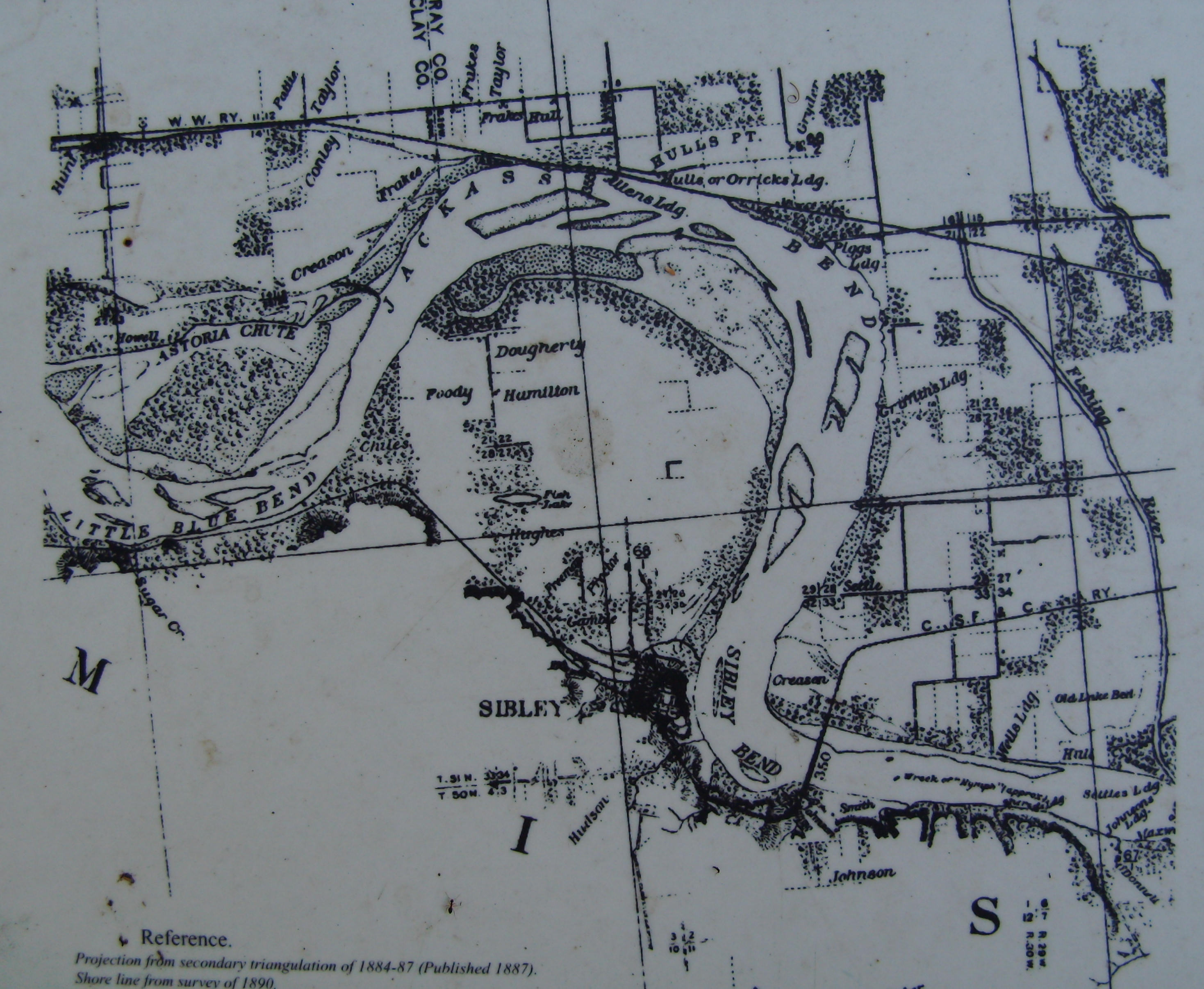 Lap Dancing
Bagnel Dam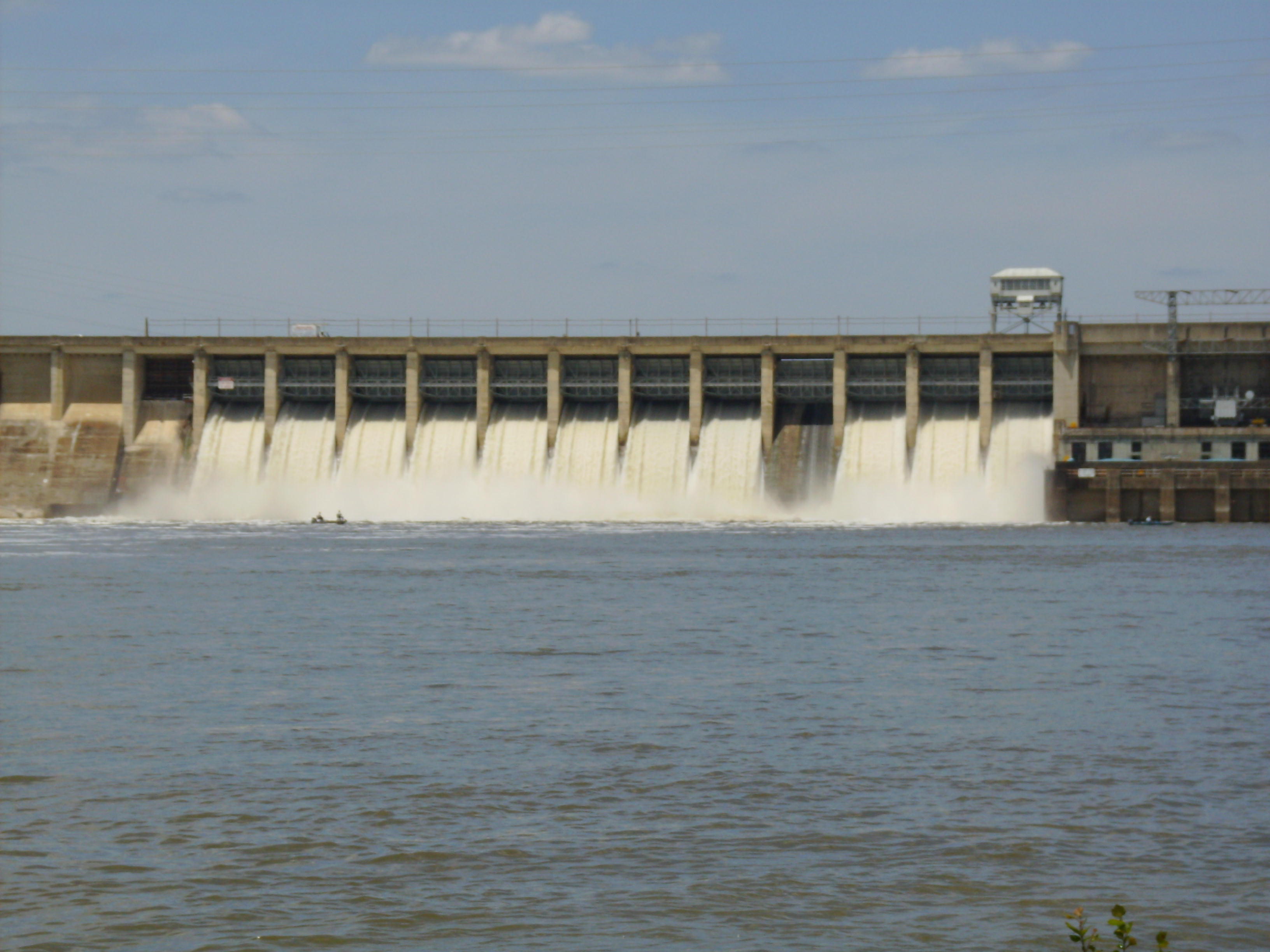 Bagnell Dam is my favorite place to get shad, you can go all the way up to the dam and catch bait.
Throw your net out and let it sink about 3 or 4 seconds and haul them up, watch out for the monster rocks they will eat a throw net in one bite.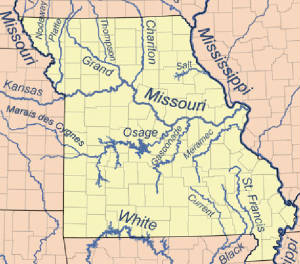 Click to see the Moon Phase

Eagle Bluffs Conservation

6 miles southwest of Columbia, near McBaine,off Route K. This 4,269-acre wetland area provides 10 miles of stream frontage on Eagle Bluffs.

These marshes provide year-round habitat for migrating and wintering birds as well as apermanent home for wildlife. Theres a large parking lot at the river a long dike on the south side (No Boat Ramp)

There are several Blow Holes (Flood Ponds) and Hatchery ponds. Fishing is permitted but you must have to get a permit for Catching Live Bait at the Conservation office located on Hwy
Feeding Frenzy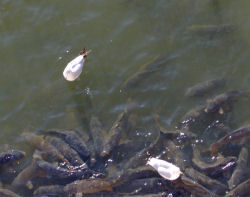 Public Access to Lake of the Ozarks
1. Bagnell Dam Access - Lake Ozark
Lake Road 54-50
South of Bagnell Dam off Hwy. 54
573-346-2210
2. Coffman Beach Access - Rocky Mount
Lake Road Y-20
14 miles SW of Eldon off Hwy. Y
573-346-2210
3. Gravois Mills Access - Gravois Mills
On Highway 5 next to the bridge
573-346-2210
4. Shawnee Bend Public Access - Sunrise Beach
Hwy. 5 to Hwy. F on Hwy. TT
2 miles from Community Bridge
573-346-2210
5. Pa He Tsi Access (Public Beach #2) - Osage Beach
Lake of the Ozarks State Park
Off Hwy. 54
573-348-2694
6. McCubbin's Point - Osage Beach
Lake of the Ozarks State Park
Hwy. 54 to Hwy. A off Lake Road A-33
573-348-2694
7. Public Beach #1 - Lake Ozark
Hwy. 54 to Hwy. 42
Lake of the Ozarks State Park, Exit #134
573-348-2694
8. Larry R. Gale Access - Roach
Hwy 54 to Lake Road AA to Lake Road AA-101D
573-346-2210
9. Brown Bend Access
Hwy. 7 to Hwy. DD to Hwy. FF
on Lake Road FF-14
573-346-2210
Missouri River, Sibley, Mo