;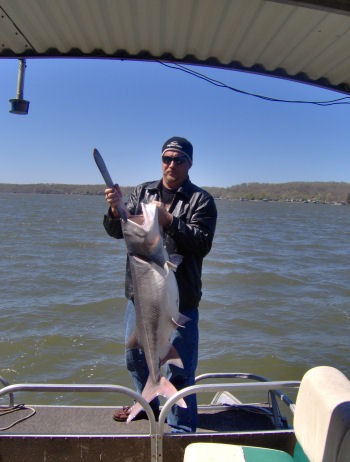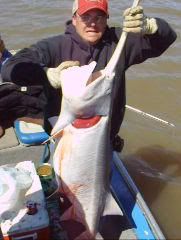 One of the most unusual fish found the
Paddle Fish.The sturgeon is its closest living relative.
This ancient fish that has been cruising the rivers and tributaries of the Osage River for several thousands of years.
The only way to catch it is to "Snagg it"
Its a bottom dwelling fish that only eats Plankton.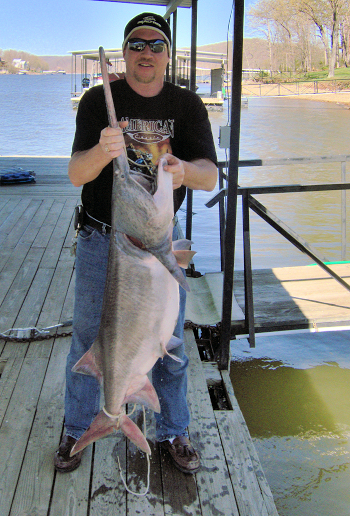 Attention Missouri Snaggers: $50 Reward for Returned Transmitters from Tagged Paddlefish.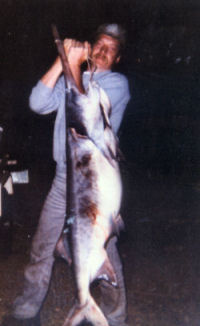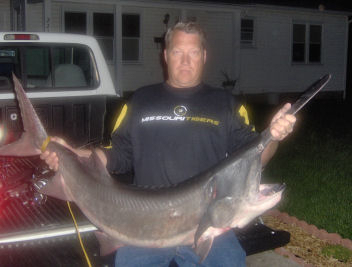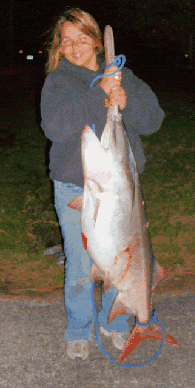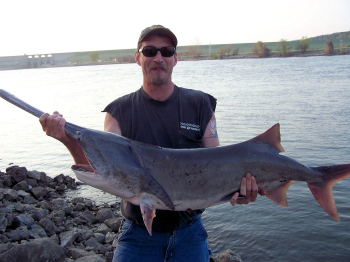 Spoonbill one of America's Largest Freshwater Fish,they are popular among many Missouri anglers. These fish can weigh more than 100 pounds. The current Missouri state record Spoonbill was caught in 2002 on the James River Arm of Table Rock Lake, it weighed 139-pounds 4oz.

Snagging For Spoonbill 2008 - For more of the funniest videos, click here
Snagging Rig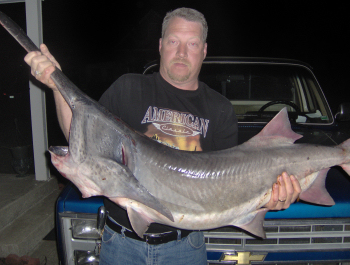 Measuring A Spoonbill
Measure it from fork of
the tail to the eye.
The minimum length limit is 34 inches
on Lake of the Ozarks.
The Snagging Season is from March 15th - April 30
The daily limit is two.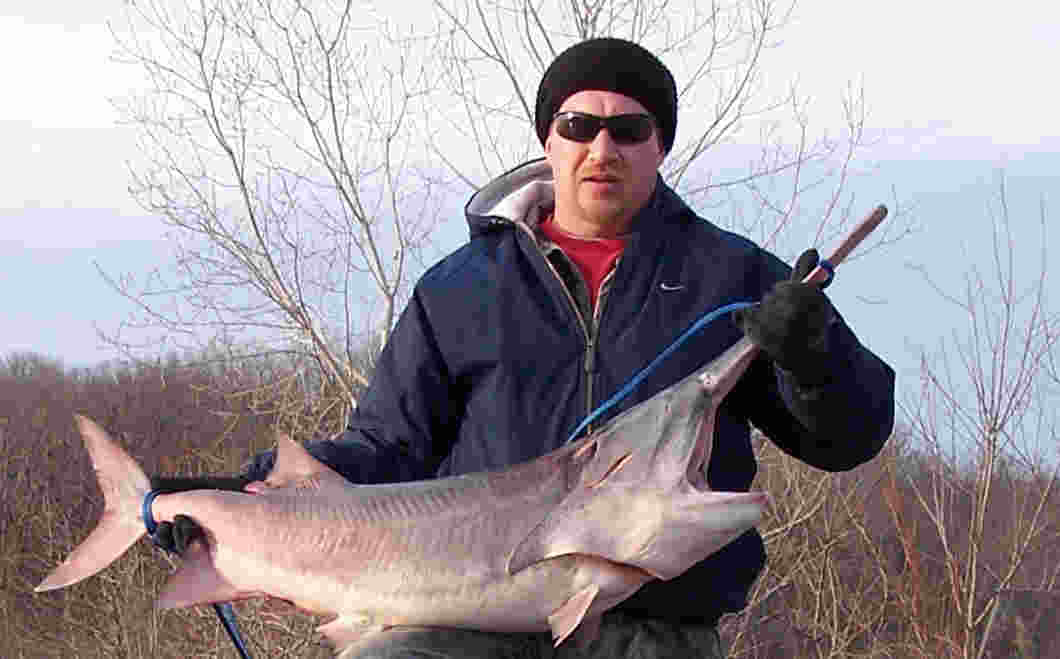 Missouri State Record 139.25lbs in March of 2002